"I knew I was at a turning point in my career, was ready for a change, and wanted to do something rewarding."
— Janna Walsh
Founder
OneFatYogi

"Coming up with my purpose and knowing what I am looking for has given me a direction that will help, and has already helped, in making the right decisions for my future. I will not be able to ignore what I now know."
— Caroline Cassigneul
Bilingual Project Manager
Philadelphia, PA
"I am totally clear in my mind by defining my purpose. It touches every area of my life."
— Account Executive
Pittsburgh, PA

"I thoroughly enjoyed the Now What program with Ginny! Committing to the program meant that I carved out time to focus on myself, and the process allowed me to clarify my thinking and channel my energy in an exciting new direction. I continue to use the learnings as well as the process in both my business and my personal life."
— Wendy Kershner
Principal
Axia Marketing
"Having a coach lead you through the program is extremely helpful, both in additional perspective and accountability. You listened to me and were able to offer ways to look at things that I wasn't able to do until I heard them objectively.
"I finally got rid of the "shoulds" in my thinking, as well as comparing myself to others, and also learned that most decisions I make do not have to be permanent and final. These lessons learned have felt like a giant weight being lifted off my shoulders and I am able to relax and enjoy the process of continuing to discover/develop my purpose and passion each day."
— Cathy Wilson
St. Johns, FL

"The most meaningful discovery? Defining my purpose, of course! It really was validation that I was on the right path. I now have the tools to clarify the intricacies of applying my purpose to my life, rather than guessing about a general direction. It has provided me with the confidence and ability to consciously choose and take appropriate risk."

— Catina Culshaw
Business Intelligence Data Analyst
Reading, PA

"The most meaningful discovery I made… is that regardless of where I work, I create my reality by my choices."

—Mindy McGee
Austin, TX

'; /* We need the div to the left, it ends the #right div in the layout */ ?>
Now What?® Coaching Program:
A unique tool for Career Restlessness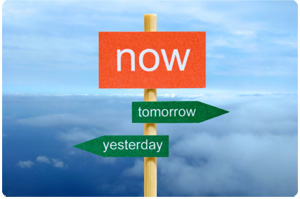 Are you considering a career change?
Is it time to move in a new direction?
Perhaps you are: wrestling with the impact the economy has had on your industry; frustrated by a job search that has stalled; or facing a certain career decision, promotion, or job offer.
Maybe you've had a successful career and are making good money but are bored, burnt-out, and no longer passionate about what you do. Some days it feels like you're on a love-hate rollercoaster with your job and the question keeps running through your mind: Should I stay or should I go? You find yourself wondering about certain fields and are thirsty for a stronger sense of purpose.
You might be: contemplating retirement, re-entering the work world, or experiencing a significant life change.
Where do you begin to sort through your concerns, ideas, and dreams?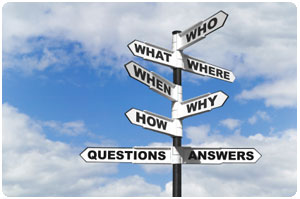 Based on the popular book by Laura Berman Fortgang called Now What? 90 Days to a New Life Direction, this coaching program uses a unique methodology that combines a concrete and practical approach with a proven method for tapping your own intuitive knowledge.
The result is a crystal clear understanding of who you are, what will make you happy and fulfilled, and a specific action plan to get there.
What you will learn: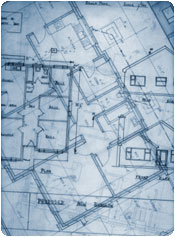 Part 1: Naming What "It" is
Uncover what may be blocking your clarity
Come to terms with change
Identify and break through self-imposed limits
Decipher clues from your past to shed light on your future
Distinguish between What you do and Who you are
Define your criteria for happiness and satisfaction
Discover your unique purpose and Life Blueprint®
Part 2: Getting There
Address the money issue and face any obstacles head on
Learn how to overcome the "logical reasons" why you can't make a change
Invent possible scenarios and paths to manifesting your "It"
Create your support system
Put yourself in opportunity's way
Set a course for the new direction you have defined
Create your own action plan to move forward
You might be wondering whether making a change is even possible after working 10, 15, or 25+ years doing something else. The answer is yes, it is possible, when you allow yourself to be creative.

Perhaps you have an armful of good information from the interest inventories, personality profiles, and skill assessments you've taken over the years, but aren't sure how it all adds up. The Now What?® process will validate what you already know to be true about yourself, bring out new discoveries, and solidify them in a tangible way.

Some people will tell you that you're crazy for wanting more and that you should just be grateful for what you have. While gratitude is a powerful thing, it's also true that if you feel drawn to explore something different, honoring that call is the first imperative.

If you aren't sure of your next move, you don't need to figure it all out on your own.

Here are three ways you can engage in the Now What?® Coaching System: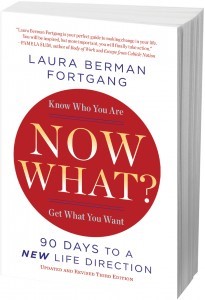 1. Home Study:

If independent study is an approach that works well for you, then take a look at these two home study packages. Go at your own speed while completing a home study course, using the Now What?® workbook. Both options also include the monthly Now What?® Newsletter.



2. Private or Shared Coaching Program:

By combining the Now What?® model with my individualized coaching, you receive week by week guidance through the program and produce greater momentum than on your own. I provide objective feedback and together we generate creative ideas and strategies for dealing with obstacles. The best part of being coached is the clarity you receive, the satisfaction of knowing that you are moving in the right direction, and both the excitement and peace of mind that result. If a private or shared coaching arrangement sounds right to you, request your free consultation here.



3. Group Coaching Program:

In this format, you are part of a small group which meets regularly via telephone conference. You'll benefit from the interaction and perspective of other people, while also taking advantage of the economical group rate. To start your own Now What?® Coaching Group or to add your name to a waiting list for the next group, submit your request here.

Whether you select private coaching or a group environment, powerful results are possible. Of course the ultimate outcome will be up to you and what you put into your program by way of thought, attitude, and action.

In addition to being an Authorized Now What?® Program Facilitator, I am also a member of the A-Team, a special distinction which recognizes my experience and expertise in using this methodology. I participate in a monthly call with Laura and other Now What?® facilitators during which we exchange insights from using the program that we in turn share with our clients.

What I've noticed with my clients who follow the Now What?® process is that their level of work and life satisfaction often increases even before their desired changes fully materialize. That's because of the peace of mind and confidence that come with identifying who you are, what you want, and what is yours to do next.

What is it now time for in your life?
Let me guide you to discover your NOW What.



To explore private coaching, request your free consultation here. To start your own Now What?® Coaching Group or to add your name to a waiting list for the next group, submit your request here.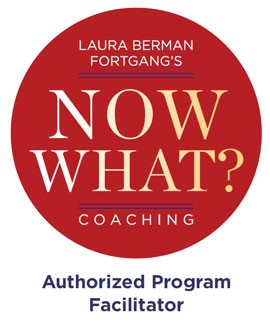 Now What?® is a registered trademark of Laura Berman Fortgang.
Ginny Kravitz is an Authorized Now What?® Program Facilitator.

See all available coaching programs

here

.

include './footer.html' ?>