Download your free copy of Make This Your Defining Moment. In it I will guide you to take a powerful and essential first step toward living with greater joy and abandon. You will also receive a free subscription to my
biweekly ezine Current of Life.
Watch for a confirmation email with a link that will take you to instructions for downloading your workbook. Your address will never be shared or sold.

"Your help was invaluable to me. It got me "un-stuck" and gave me direction to get back to my roots as a designer and project manager."
— Pat Hine
Associate and Senior Interior Designer
Tecton Architects
Wethersfield, CT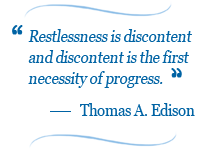 "I now let go of allowing the feeling of having to be safe stop me from taking action and moving forward. Instead, I will trust that "the floor will be there to meet me" when I pick up my foot to move."
— Don R.
Technology Consultant
Trieste, Italy

"I highly recommend an investment in your personal growth. Ginny is a tremendous coach and an asset to all women!"
— Sherrian Beagle
Senior Director, Independent Sales
Chandler, AZ

"Now I know that there is nothing impossible for me to achieve if I want it and set my heart and mind on it."
—Andrea Winzer
Life Coach & Spiritual Director
Aberdeen, New Jersey

"I loved reading your Ezine this a.m. They are always so inspirational and impactful, and I continue to look forward to seeing them come up on my email."
— Lori Baron
Manager of Learning
Aetna
Hartford, CT

"I love that in each issue the message immediately engages me. I've used several ideas as part of my team development planning. Simple but potent! Please keep them coming."
— Jackie Haywood
Program and Property Manager
Barkan Management Co., Inc.
Hartford, CT
"Thanks for your Ezine. I so enjoy getting inspired every time I read one. It keeps me on the right track."
— Jane
Pleasant Hill, CA

"I read all of your Ezine installments. You have the touch!"
— Frank Boschi
Business Owner
The Word Jockeys
Frequently Asked Questions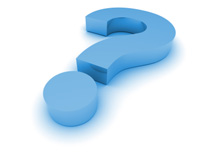 Shouldn't I be able to figure this out myself?
Will everything we discuss be confidential?
What does coaching cost?
What are your speaking fees?
How long can I expect to be involved with coaching?
How is coaching different from consulting or therapy?
How do I know if coaching is for me or if I'm ready for coaching?
How did you become a coach? What are your qualifications?
How will I know if you are the right coach for me?
What's it like working with Ginny?

Shouldn't I be able to figure this out myself?
I understand this question very well because I have asked it also. We think we should know what is good for us or what to do about a certain situation. In fact, often we do know. So how do we get from what we know to how we live? That answer is unique to each of us. Sometimes it is simply a matter of time and opportunity. Other times, it is necessary to seek help in manifesting what we know or in learning what can enhance our efforts. Over the course of our lives, we have access to all kinds of guides: financial experts, spiritual advisors, teachers, therapists, doctors, holistic healers, business consultants, and professional coaches. Different phases of our lives call for different kinds of guidance.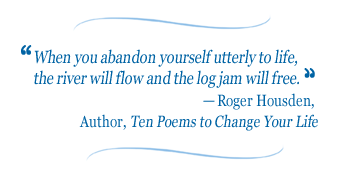 I believe the reason the coaching profession came about was that, today, we have many more choices about how we can live our lives. This is both wonderful and overwhelming. People are seeking more than success. They want meaning, fulfillment, self-expression, and to know they are making a contribution.

By the time a gifted runner makes it to the Olympics, she knows her way around the track, but there is no way she wants to make that trip without her coach. When a violinist virtuoso steps onto the stage at Carnegie Hall, he knows his coach didn't give him the talent — that was something he was born with — but it was his coach who helped him perfect it. It's the same for you. Enlist support, invest in yourself, and you will be capable of more than you can imagine. It doesn't matter whether you know what's good for you. What matters is what you do about it.
See Also: How Good Are You At Asking For Help?

Will everything we discuss be confidential?
Yes, everything that is discussed during your coaching session remains completely confidential and I will not give out your name without permission. I adhere to the strict professional ethics and rigorous competency guidelines of the International Coach Federation.

What does coaching cost?
I offer a variety of private coaching packages to suit your needs. The fee for private coaching ranges from $275-$645/month and is based on the particular arrangement and program selected. Individual coaching sessions or packages of sessions may also be purchased. The group coaching format ranges from a modest fee, such as $45 for a class or workshop to $275/month for a more involved program. Fees are paid in advance via your credit card or PayPal™ account.
For coaching engagements with organizations, executive coaching fees are developed on a separate scale based on industry standards that reflect the scope of the project and impact to the organization.

Investment isn't just about the money. It also has to do with the amount of time, energy, and attention you are willing to spend on what matters to you. Two questions I ask every client at the beginning of our work together are: How will you make sure that you get the most out of our coaching relationship? How will you know that the coaching has been effective and that your return on investment was well worth it?

What are your speaking fees?
Speaking fees (for keynotes, workshops, or retreats) are quoted on a customized basis and depend on the particular program being delivered as well as the materials.

How long can I expect to be involved with coaching?
I recommend you commit to coaching for a minimum of 3-6 months, as the benefits of coaching build over time. With many of my clients, I have developed long term relationships through which, after having completed a round of work together and taken a break, they return to coaching when a new milestone, goal, or perspective has surfaced. I am also happy to coach you for a short-term focus if you are looking for: objective guidance with a decision you are contemplating, situational input, specific skill-building, or support with a current goal or project you're working on.

How is coaching different from consulting or therapy?
Coaching is related yet different from consulting and therapy. A person might opt for consulting services when he or she wants to access specialty knowledge or expertise in a particular subject. Therapy is chosen when emotional blocks, past issues, or clinical matters need to be addressed. By contrast, coaching is action-oriented and focuses on the present and future. People who are at a point where they want a mentor to support them in generating and implementing their own solutions select coaching. Depending on the circumstances, therapy, consulting, and/or coaching can be complementary and may occur over the same time period.

How do I know if coaching is for me or if I'm ready for coaching?
Coaching may be for you if:
You feel that you are on the verge of something new but don't necessarily know what that something is.
You value an objective point of view.
You want to be challenged to take bolder steps.
You appreciate the collective wisdom of others' experiences.
You want to bridge the gap between knowing what to do and actually doing it.
You are ready for coaching if:
You want a guide to support you in considering new directions and potential opportunities.
You want to turn insight into action and are willing to try new approaches.
You appreciate support through the process of change.
You are willing to invest the time, money, and energy involved with implementing change because you know the reward is well worth it.
You have promised yourself that you will not settle for anything less than a richly fulfilling life.
How did you become a coach? What are your qualifications?
January 2016 marked 14 years since the founding of my coaching business. While some of my talents as a coach are innate, other skills have been developed through my life and business experiences. I have always been a student of personal development, naturally gravitating to the questions of human potential and personal change. During my 15-year corporate career, I participated in various leadership development programs and, as a manager, was known for my ability to mentor and help people develop and challenge themselves. Over my career, I learned from the masters of personal development such as Stephen Covey, Tony Robbins, and various others.
Four years before leaving the corporate environment and while researching the field of motivational speaking, I learned about the growing coaching profession and knew it was for me. I eventually obtained my education to become a professional coach from
Coach U
, a leading global provider of coach training programs. Since graduating from Coach U in 2003, I have participated regularly in various continuing education programs, so that I can bring new approaches and tools to my clients. I have earned the Professional Certified Coach (PCC) credential through the International Coach Federation. You can read more about my background
here
.
How will I know if you are the right coach for me?
I offer a no-cost consultation during which we can explore what has brought you to coaching and how my approach can support you in your endeavor. I'm also happy to provide you with additional resources and introduce you to other coaches or experts to consider. It usually becomes quite clear if we are a good match to work together and then, if it's a go, the next step is to exchange logistical information, select the coaching arrangement that serves you best, and schedule your first session.
If this feels like the right time and coaching is something you are seriously considering, I invite you to request a free consultation
here
. I schedule a limited number of consultations per month.
What's it like working with Ginny?
When asked what they appreciate most about what I bring to our work together, here is what my clients mention most often:
Perspective, encouragement, in-depth knowledge and expertise;
Enthusiasm, positive energy, lightness and fun;
Striking the right balance of structure and flexibility during the coaching process;
A holistic approach which integrates your personal and professional life.
I see my role as coach to help you take
insight to action
, to effect
movement
and progress, and to increase your ability to
find joy in life
before, during, and after your dreams and goals are realized.
To hear more about what my clients are saying and doing, see:
Meet My Clients
.