Don't Postpone Joy
(continued)
In Your Words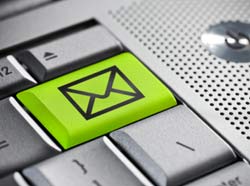 In the last issue, Don't Postpone Joy, I asked you to email me with your answer to this question: What will you do to enjoy now? Today, in lieu of the usual article, I thought you'd like to see some of the responses I received:
"Take my Dad to Newport while he and I can still enjoy it together."
"I plan to stop and have a conversation with the volunteer at the hospital who is an inspiration to me because he is blind."
"My 'secret stash' of joy is playing tennis. I picked it up 4-5 years ago after telling myself that 'someday' I would have time for tennis. I realized 'someday' might never happen and that it was something I should do for myself. Not only is it great exercise, it's led to the development of a whole new social outlet and friends outside of work."
"Watching my children play, planting a garden, playing the piano, sitting in nature, listening to beautiful music… the list can go on and on."
"I am inspired by the 'joy now' message and will live it up this weekend!"
As we head to Independence Day and 4th of July Weekend celebrations, contemplate what you are free to enjoy and go do it, without delay.
Here's to you,



© 2010, Virginia M. Kravitz and In the Current®. All Rights Reserved. You are welcome to reproduce this article provided it is without any alteration, includes the copyright above, and if distributing electronically includes a link to www.inthecurrent.com.